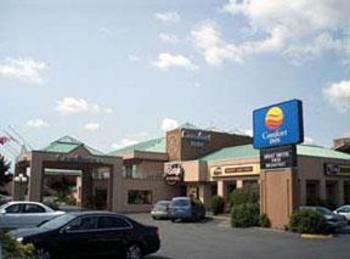 Comfort Inns Photos:
Comfort Inn

Abbotsford, Canada
Comfort Inns Photos:
Comfort Suites University

Abilene, sw
Comfort Inns Photos:
Comfort Inn

Abilene, sw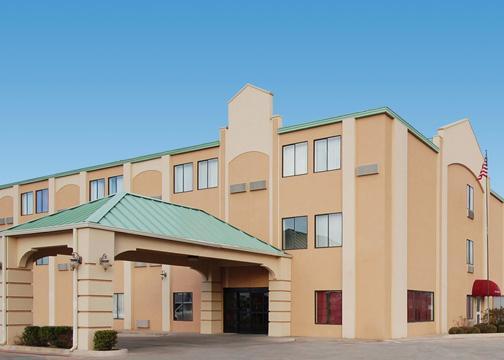 Comfort Inns Photos:
Comfort Suites

Abilene, sw
Comfort Inns Photos:
Comfort Inn

Abingdon, se
Comfort Inns Photos:
Comfort Suites

Abingdon, se
Comfort Inns Photos:
Comfort Inn North

Absecon, United States
Comfort Inns Photos:
Comfort Inn Jersey Shore

Absecon, United States
Comfort Inns Photos:
Comfort Suites North/Galleria

Addison, sw
Comfort Inns Photos:
Comfort Hotel Adelaide Riviera

Adelaide, Australia
Comfort Inns & Suites are mid priced hotels and part of Choice Hotels International, one of the most successful lodging companies in the world. Comfort Inns & Suites feature free hot breakfast each morning and free high speed internet access. Many locations are pet friendly, have exercise facilities and a swimming pool. Combine this with the Choice Rewards Program and guest satisfaction is guaranteed to please. Comfort Suites feature a full size sofa bed and microwave and refrigerator right in your room. All Comfort Suites in the United States are smoke free. Rooms are very comfortable with separate areas for sleeping and working. In room coffee and complimentary newspaper are the perfect start to your busy day. The Comfort Inns & Suites are the perfect choice for a family on vacation or the business traveler. No matter what the budget, Comfort Inns & Suites has done a great job offering more than just a good night's sleep.
The comfort inn suites Las Vegas located in Las Vegas, Nevada is close to where all the action is, but far enough away to relax and unwind. Located just 20 minutes away from the strip it features a health club, swimming pool, laundry and dry cleaning services, business center, meeting facilities, all non smoking rooms, in room refrigerator, coffee maker and iron.
The Comfort Inn & Suites Chicago Downtown is housed in a restored 1920's building. Located in beautiful downtown Chicago, the hotel features 130 non smoking rooms with a microwave, coffee maker and safe. Al rooms have complimentary high speed Internet access so you will never need to worry about being cut off from the outside world. You can start your morning off with a workout in their convenient in house Health club and do a load of laundry in the onsite laundry facilities.
The Comfort Inn The Pointe Hotel is a Contemporary Downtown Hotel located at the Rainbow Bridge to Canada, near the American Falls. The hotel's many features include hi speed Internet, currency exchange, and Babysitting or Child Care service. Soak away your aches and pains or just relax in the indoor or outdoor hot tub/whirlpool. If a swim workout is more to your liking you can do a few laps in the indoor heated pool. If you get hungry you can order a bite to eat at the in house restaurant.
All Comfort Inns & Suites provide their signature Free Comfort Sunshine breakfast and participate in the Choice Privileges Reward Programs. Points can be earned at over 5,000 Choice Hotel locations worldwide and used to make popular purchases including: airline tickets, Amtrak tickets, rental cars, cruises, flowers, wireless phone service, online mall purchases and many more.
Comfort Inns & Suites were first introduced in 1982 by Quality Inns. Comfort Inns enjoyed an aggressive growth in the 1980s and 1990s. Comfort Suites established themselves as the first mid-range all-suite chains. Currently Comfort Inns & Suites have 2,532 hotels located worldwide including the United States, Canada and Internationally.
Other brands owned by Choice Hotels are: The Quality Inn hotels chain was born in the 1930's out of roadside hotels to a power house franchisor, one of the largest in existence today. Quality Inn prides themselves on their continued innovation and hotel industry firsts; 1941 provided travel brochures, 1954 in room telephone, 24 hour front desk service, and swimming pools, 1963 guarantee reservations, 1970 toll free reservations, 1984 smoke free rooms at all locations to name a few.
Community involvement is something Quality Inn is proud to be a part of. In January 2000 Choice Hotels International Foundation was founded to provide support to organizations in the local community who provide shelter and food to those in need.
The Clarion Hotels are proud of the finer services they offer at affordable prices. If the staff is unable to resolve a problem they may credit a visitor with a free night's stay.
Econo Lodge is a chain of economy motels located in Canada and the United States and is Choice Hotels second largest brand.
An example of Sleep Inn is Cinnaminson, NJ Sleep Inn. It is located close to Atlantic City, New York City, Baltimore, Philadelphia, and Ocean City.
Other brands owned by Choice Hotels to consider are Rodeway Inn, Cambria Suites, Mainstay Suites, and Suburban.