Fairmont Hotels Photos:
The Fairmont Acapulco Princess

Acapulco, Mexico
Fairmont Hotels Photos:
The Fairmont Pierre Marques

Acapulco, Mexico
Fairmont Hotels Photos:
The Fairmont Banff Springs

Banff, Canada
Fairmont Hotels Photos:
Fairmont Beijing

Beijing, China
Fairmont Hotels Photos:
Fairmont Battery Wharf Boston

Boston, ne
Fairmont Hotels Photos:
Fairmont Copley Plaza Boston

Boston, ne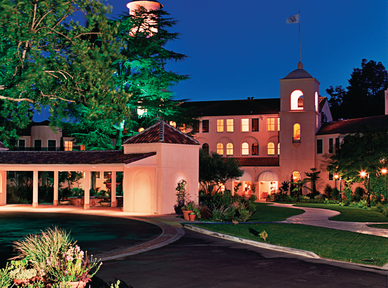 Fairmont Hotels Photos:
Fairmont Heliopolis

Cairo, Egypt
Fairmont Hotels Photos:
Fairmont Towers Heliopolis

Cairo, Egypt
To experience the ultimate in luxury travel, look no further than Fairmont Hotels & Resorts. Fairmont hotels are famous for their one of a kind properties that provide authentically local and culturally rich activities for their sophisticated guests. But Fairmont Hotels & Resorts also takes great pride in making the travel experience unique and meaningful for the everyday traveler. Exceptional service and attention to every little detail are at the very core of the Fairmont tradition that surrounds you the minute you set foot on a Fairmont property.
It all began back in 1907 when San Francisco natives Tessie and Virginia Fair opened the company's first hotel the majestic Fairmont San Francisco on Nob Hill. The elegant hotel quickly became the city's favorite location for events of prestige, from presidential visits to glittering balls, and the Fairmont brand was born. The signing of the United Nations charter took place at the hotel, and Tony Bennett first performed "I Left My Heart in San Francisco" at The Venetian Room, the hotel's famous nightclub. This trend of creating unforgettable moments has come to be associated with the Fairmont name and is reflected in their mission statement "Turning moments into memories for our guests."
Fairmont Hotels & Resorts has grown into an impressive collection of luxury hotels with locations in some of the most exclusive areas of the world. The largest luxury hotel management company in North America, it has more than 56 hotels in nine countries, with plans to develop 20 more properties in diverse locations around the world. Fairmont Hotels & Resorts is owned by Fairmont Raffles Hotels International, which also owns hotels under the Raffles and Swissotel brands.
Accommodations for guests at Fairmont Hotels & Resorts are among the best in the world. Luxurious oversized bathrooms, spacious suites with living and work areas, wet bars, and sumptuous bedding are but a few of the extravagancies you can expect when you stay at a Fairmont property.
Luxurious indulgence, exciting adventure, or something in between there truly is a Fairmont experience for just about everyone. Golf enthusiasts can take in the rich tradition of the game's birthplace by playing a round at Fairmont St. Andrews in Scotland.
The Willow Stream Spa at the AAA Five-Diamond Fairmont Scottsdale, touted as one of the best spas in North America, is perfect for a relaxing getaway, and guests at Quebec City's Fairmont Le Chateau Frontenac can make their little girl's dream come true by booking the Fairytale Princess Package. It includes a stay in the same room Princess Grace of Monaco occupied on a visit in 1969, a complete Princess outfit, a horse drawn carriage ride through the streets of Old Quebec, and a special Princess dinner at Le Champlain restaurant.
And what if you're traveling on business? A Fairmont Hotels & Resorts property is an excellent choice for you, too. Not only will you have a superior hotel experience, your every business need will be attended to. All of the properties are equipped with broadband connectivity enabling Virtual Private Network (VPN) capabilities, and wireless Internet access is available in meeting rooms, lounges, and lobbies. Many Fairmont hotels feature a convenient business center, complete with fully equipped work stations stocked with office supplies, modem jack, and hands fee headsets, secretarial services, photocopying services, and a private boardroom. Printers, 24hour fax service, and inroom work desks are also available.
The goal of all Fairmont Hotels & Resorts properties is to create lasting memories for its guests, and the staff always goes the extra mile to do just that. Whether you choose to take in the beautiful Canadian scenery around The Fairmont Banff Springs, enjoy quiet Afternoon Tea at The Fairmont Empress, or experience the Hawaiian culture at The Fairmont Kea Lani, Maui, one thing is for certain you'll be treated like royalty and offered every indulgence. Guests at New York's The Plaza even have access to The Plaza's ultra luxurious, top of the line automobile, the Rolls Royce Phantom, to explore the city. For its loyal guests, Fairmont Hotels & Resorts offers a unique guest recognition program, the Fairmont President's Club. With a complimentary membership, guests enjoy such amenities as complimentary access to Lexus courtesy vehicles in U.S. hotels and resorts, free high speed Internet access, complimentary health club access, free local calls, complimentary use of TalyorMade golf clubs, and use of Fairmont Fit. You can advance to Platinum status with only 10 stays or 30 nights and enjoy even more benefits such as complimentary nights, room and suite upgrades, dining or Willow Stream Spa certificates, and guaranteed room access.