Four Points Hotels Photos:
Four Points by Sheraton Downtown

Asheville, se
Four Points Hotels Photos:
Four Points Bangkok Sukhumvit

Bangkok, Thailand
Four Points Hotels Photos:
Four Points Hotel by Sheraton/Airport

Bangor, ne
Four Points Hotels Photos:
Four Points by Sheraton Beijing

Beijing, China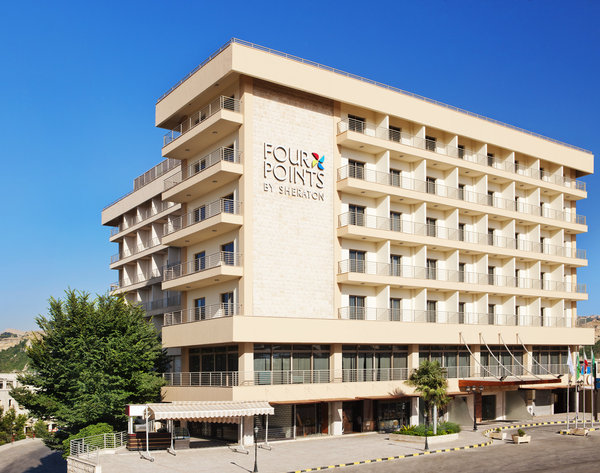 Four Points Hotels Photos:
Four Points Hotel by Sheraton Bhamdoun

Beirut, Lebanon
Four Points Hotels Photos:
Four Points by Sheraton Le Verdun

Beirut, Lebanon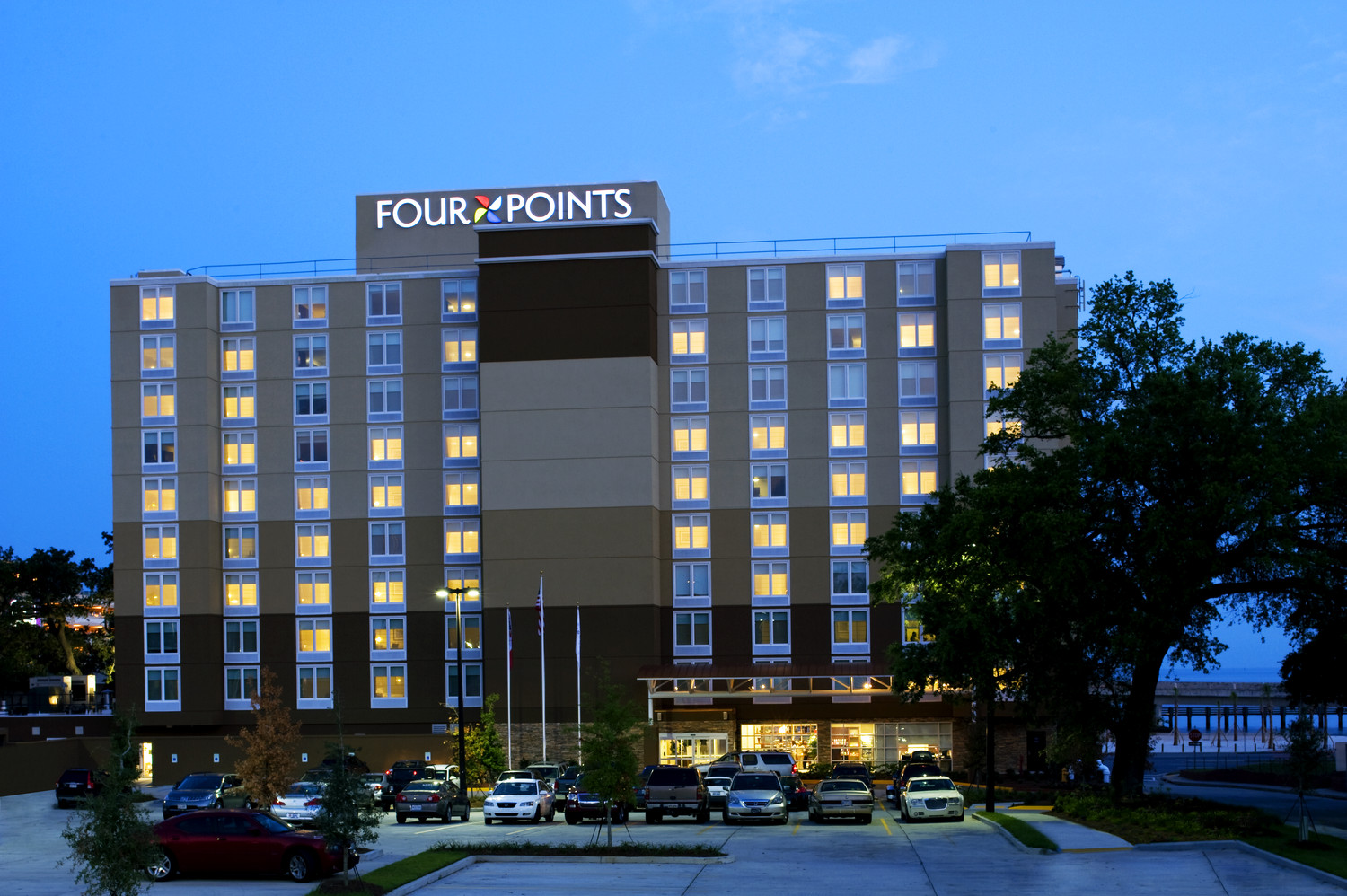 Four Points Hotels Photos:
Four Points by Sheraton Biloxi Beach Blv

Biloxi, se
Four Points Hotels Photos:
Four Points Sheraton Nashville Brentwood

Brentwood, United States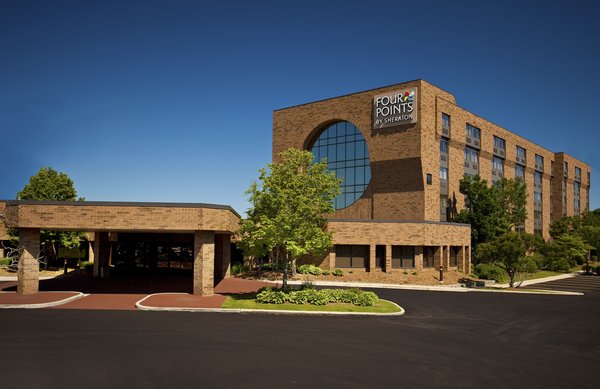 The average traveler doesn't want to spend their life savings on a decent hotel room. At the Four Points Hotels by Sheraton, you don't have to. The motto at Four Points Hotels is simple - "simple pleasures." The staff at Four Points Hotels by Sheraton knows exactly what their customers need and want: great amenities, a comfortable bed, and prices you can afford. At Four Points Hotels by Sheraton you can be assured you will receive value, comfort and friendliness. What more could you want?
Four Points Hotels started in April of 1995, as a mid-scale hotel. Four Points Hotels are part of the Sheraton hotel group. Sheraton hotels are actually part of a bigger corporation called Starwood Hotels and Resorts Worldwide Inc. Starwoods acquired Sheraton hotels and Four Points Hotels in 1998. Four Points Hotels is a worldwide chain with over 120 hotels in over 21 countries. From the New York Four Points Hotels to Four Points Hotels by Sheraton in Sydney, your stay at this hotel chain will be relaxing and enjoyable. Every day the hotel chain continues to grow and expand. If you have never seen Four Points Hotels along your journeys, expect to in the near future. When booking a room at Four Points Hotels by Sheraton, you can either book the room online, call the toll free number, or even leave your number and have Four Points Hotels call you! Talk about service! If you have any questions or concerns, simply leave your contact number and Four Points Hotels by Sheraton makes you a priority.
What makes guests lifelong customers after one stay at Four Points Hotels by Sheraton? Between the extensive array of amenities and entertainment offered at most Four Points Hotels by Sheraton, such as the Denver Four Points Hotel by Sheraton, plus the affordable prices, it's easy to see why guests become returning customers at Four Points Hotels by Sheraton. If you have never had the pleasure of staying at a Four Points Hotel, you can expect a pleasant stay. Amenities such as free high speed internet access and Wi-Fi come standard in every hotel rooms. Are you a health nut? Four Points Hotels offer free gyms in the hotels, as well as complimentary bottles of Nestles water in your hotel room to replenish yourself after a hard workout. Do you love to eat? If you want to experience some of the tastiest foods, Four Points Hotels can provide you with some of the most delicious refreshments. Offering Seattle's Best Coffee in every hotel room, Four Points Hotels also offers a special treat called The Best Brews. Stop by the bar at any US and Canadian Four Points Hotels by Sheraton and you will be treated to beers from all over the world. Choose from domestic brews, imported novelties and local favorites. Four Points Hotels by Sheraton offer guests the option of booking a Best Brews package which includes a half price of four 4-ounce glasses of draught beer. If beer isn't your thing, do you have a sweet tooth? Four Points Hotels is proudly the official hotel of the American Pie Council. This means guests are offered the freshest and sweetest pies from Four Pies. Some Four Point Hotels, such as the Four Points LAX, even have a great selection of restaurants; coffee bars such as Starbucks, and 24 room service.
If the amenities alone aren't enough to win you over, let's talk about things to do. If you love to swim, almost all of the Four Points Hotels by Sheraton, including the Philadelphia Four Points Hotel, offer either an indoor or outdoor pool. Are you an internet geek? Four Points Hotels can support your internet addiction with free WiFi and high speed internet access. Are you on a business trip that requires a conference room? Four Points Hotels offers meeting facilities that will cater to all of your business needs.
If you're interested in being a repeat guests at Four Points Hotels by Sheraton, the Four Points Loyalty program, also called the Starwood Preferred Guest (SPG) gives you perks and promotions regular guests aren't privileged to. Do you like free hotel rooms? Every 2 stays you make at Four Point Hotels (or any Starwood hotels and resorts for that matter) earns you a free weekend night stay. Who doesn't like free stuff? Best of all, there's no limit to this deal. The more you stay, the more money you save. Speaking of saving, the Starwood Preferred Guest loyalty program offers you a discount on your hotel rooms. For every night you book at a regular rate, with the SPG program you get the next night at 50% off. It's a win, win situation. Four Points Hotels and Starwood Hotels and Resorts even offers a credit card from American Express that gives guests even more privileges and perks.