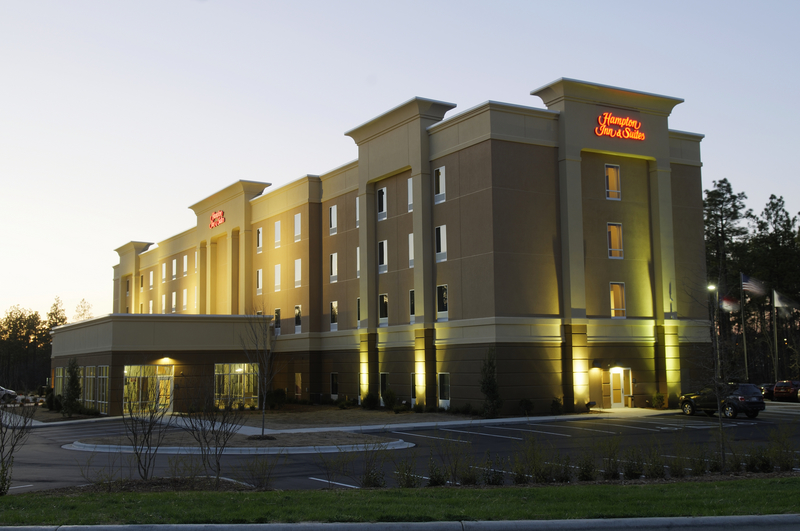 Hampton Inns Photos:
Hampton Inn & Suites

Aberdeen, United States
Hampton Inns Photos:
Hampton Inn & Suites Aberdeen

Aberdeen, mw
Hampton Inns Photos:
Hampton Inn

Abilene, sw
Hampton Inns Photos:
Hampton Inn & Suites Abilene I-20

Abilene, sw
Hampton Inns Photos:
Hampton Inn

Abingdon, se
Hampton Inns Photos:
Hampton Inn

Addison, sw
Hampton Inns Photos:
Hampton Inn & Suites

Addison, United States
Hampton Inns Photos:
Hampton Inn

Adel, United States
Hampton Inns and Suites are the perfect accommodations for travelers with value in mind. Hampton Inns and Suites have made a solid presence primarily throughout North America, but other locations can be found in Canada, the United Kingdom and South America. With over 1,600 locations, you are bound to find a Hampton Inns and Suites throughout your travels. With exceptional value, friendly service, and complimentary amenities, it's easy to see why so many travelers continue to choose Hampton Inns and Suites, from Boston to Las Vegas, as their primary accommodations while traveling.
Hampton Inns and Suites is proud to be part of the Hilton family. Being part of the Hilton Hotels Corporation gives Hampton Inns and Suites a solid reputation. The first Hampton Inn opened in Tennessee in 1984. In 1999, Hilton Hotels acquired Hampton Inns and Suites. Hilton Hotels made it a priority to ensure that all Hampton Inns and Suites offer a consistent experience to guests throughout all Hampton Inns and Suites locations. Focusing on the brand name, travels can expect the same friendly service, complimentary amenities and absolute value from all hotels in the Hampton Inns and Suites chain. Whether you are staying at the New York Hampton Inns and Suites located in Madison Square Garden, or you are vacationing at the Seattle Hampton Inns and Suites, you can expect consistence and the same standards amongst each hotel.
What makes Hampton Inns and Suites stand apart from the rest of the economic hotels? Hampton Inns and Suites dedication to providing the best customer service at the best prices is reason enough to book a room. Hampton Inns and Suites offer a money back guarantee to all guests. The Hampton Guarantee states that if you are not 100% satisfied with your stay and service, Hampton Inns and Suites does not expect you to pay for your stay. The Hampton Guarantee gives guests the peace of mind knowing that they will be getting their money's worth.
In addition to a money back guarantee, Hampton Inns and Suites offers its guests a complimentary breakfast. This "On the House" breakfast is perfect for travelers who are on a budget. Offering a delicious variety of breakfast foods, including hot items such as eggs and home fries, this complimentary amenity has won over many travelers. Don't have time to sit down and eat your breakfast? Hampton Inns and Suites also offers "On the Run Breakfast Bags" from Monday through Friday. This convenient service is perfect for the individual on a business trip with a limited schedule, or for the vacationing family who wants to make the most of their vacation time. With exceptional prices on rooms and complimentary breakfasts, Hampton Inns and Suites truly are the best bang for your buck.
Standard amenities are offered in all hotel rooms at Hampton Inns and Suites including free local calls, coffee makers, irons, and ironing boards in every room. Sit back and enjoy a movie from a free in-room movie channel. Complementary coffee and tea is served in all hotel lobbies 24 hours a day. Hampton Inns and Suites also offers high speed internet access for free in all hotel rooms, as well as Wi-Fi access in the hotel lobbies and meeting rooms. If you are on a business trip and need a conference room, Hampton Inns and Suites offers an easy booking service for all meeting, conference and presentation rooms. Hampton Inns and Suites also offer complementary fax services at the front desk for all of your business needs. Want to stay on top of the news? Hampton Inns and Suites offers free copies of USA Today newspapers in all hotel lobbies.
In the year 2000, Hampton Inns and Suites launched a history preserving program called Save-A-Landmark. This campaign reaches out to communities to help refurbish, restore and educate the general public about historical landmarks and cultural aspects of their city. As of 2009, over 41 attractions over the world, from New Orleans to California, have been restored thanks to Hampton Inns and Suites. This community outreach program has even earned Hampton Inns and Suites a Smithsonian Award!
If you are a frequent guest at Hampton Inns and Suites, in addition to any of the Hilton Family hotels and resorts, you are welcome to join the Hilton HHonors program. This membership allows you to earn "Points and Miles" at over 3,300 hotels worldwide and over 50 participating airlines. The more you stay at Hilton family hotels and resorts, the more points you earn. Redeem these points for future hotel accommodations, airline travel, and other fantastic promotions. Hilton HHonors allows you to transfer member points to friends and family, as well as gives you the option to donate your points to several charity organizations. In addition to Hampton Inn and Suites, other Hilton Hotels that are part of the HHonors programs include the Doubletree, Conrad Hotels and Embassy Suites.