Hilton Garden Inn Photos:
Hilton Garden Inn

Aberdeen, United Kingdom
Hilton Garden Inn Photos:
Hilton Garden Inn Aberdeen

Aberdeen, se
Hilton Garden Inn Photos:
Hilton Garden Inn

Abilene, sw
Hilton Garden Inn Photos:
Hilton Garden Inn

Addison, sw
Hilton Garden Inn Photos:
Hilton Garden Inn

Addison, United States
Hilton Garden Inn Photos:
Hilton Garden Inn Aiken

Aiken, se
Hilton Garden Inn Photos:
Hilton Garden Inn

Ajax, Canada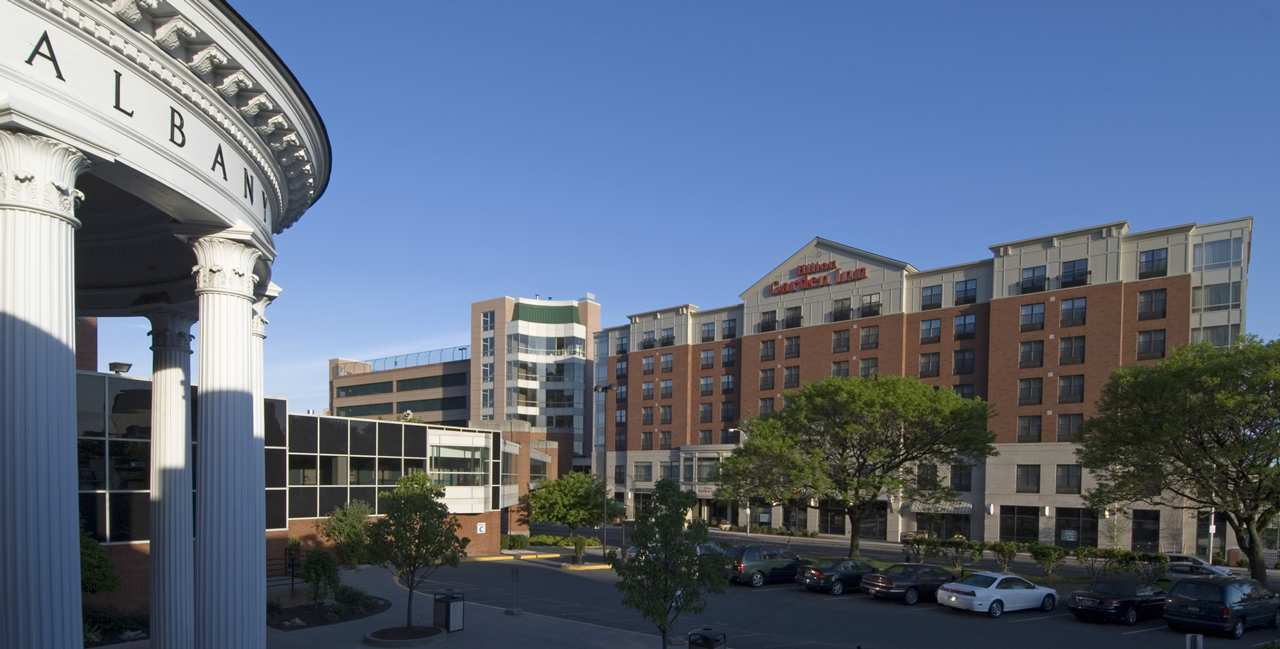 Hilton Garden Inn Photos:
Hilton Garden Inn Albany Medical Center

Albany, ne
Hilton Garden Inn Photos:
Hilton Garden Inn Albany/SUNY Area

Albany, ne
Hilton Garden Inn Photos:
Hilton Garden Inn Albany Airport

Albany, ne
The Hilton Garden Inn hotels have earned the honor of being ranked the "Highest in Guest Satisfaction Among Mid-Scale Hotel Chains with Full Service Three Years in a Row." Earning a reputation of this status can only be the result of extremely dedicated customer service. Hilton Garden Inn, which is part of the Hilton Hotels family, declare they focus their brand almost entirely on what their guests want and request. Frequent Hilton Garden Inn guests have admitted they want high quality amenities, a comfortable atmosphere, and accommodations that can fit both a vacationing stay and business hospitality. What the guests want, the guests get from the New York Hilton Garden Inn to the Anaheim Hilton Hotels.
So what exactly are the high quality amenities the Hilton Garden Inn has to offer? The list is endless. To start with, all hotel rooms are equipped with a coffee maker, microwave and refrigerator to be your home away from home. If you want to stock your fridge, Hilton Garden Inn hotels offer the Pavilion Pantry on location, which is a 24 hour convenience mart. Do you mostly travel for business? Hilton Garden Inn hotels can be transformed into your travel office. Offering an ergonomic work space, free high speed internet access in every room and complementary remote printing from the hotel's 24 hour business center, Hilton Garden Inn hotels can be as welcoming as your work office. Need to hold a conference or special event such as a wedding or family reunion? Guests are more than welcome to book one of the many meeting and banquette facilities. While you are staying at the Hilton Garden Inn hotels, you can stay fit and healthy. Offering workout facilities and Stay-Fit Kits at every location give your body a workout and then soak your muscles in a relaxing whirlpool or swimming pool. Dining at the Hilton Garden Inn can be a vacation itself. From a prepared-to-order breakfast, to elegant lunch and dinner specials, you will never go to bed hungry. For a nightcap, stop by the Pavilion Lounge for a evening cocktail or perfect glass of wine. Select Hilton Garden Inn hotels offer Garden Sleep System beds for a perfect night's slumber.
Hilton Garden Inn hotels formed in the late 1980s. Today, over 260 hotels can be found throughout North America. The Hilton Hotel family houses a slew of prominent hotels. Hotels such as the Doubletree, which has accommodations in over 150 cities, is part of the Hilton hotel family. Conrad Hotels, which is a high class, luxury hotel, can be found in major cities worldwide. Conrad Hotels earns it name from Conrad Hilton, the founder of Hilton Hotels. Embassy Suites hotels were created in1983 and was one of the first hotels in the hospitality industry to use the all-suite concept. Embassy Suites have over 190 locations all over the United States, Canada and Latin America. Hampton Inn and Suites is one of the most economical hotels in the Hilton Hotel family. With over 1,600 locations worldwide, Hampton Inn and Suites is a popular and affordable accommodation choice. Homewood Suites is also part of the Hilton Hotels group. This upscale all-suite style hotel chain targets travelers who are anticipating a long stay. The Waldorf Astoria hotel, earning one of the first titles of "grand hotels", has been recognized throughout the world for its unmatchable service and excellence.
All guests at the Hilton Garden Inn are encouraged to sign up for the Hilton HHonors program. This program is offered to all of the Hilton Family hotels and resorts, as well. This membership allows you to earn "Points and Miles" at over 3,300 hotels worldwide and over 50 participating airlines. Redeem these points for future hotel accommodations, airline travel, and other fantastic promotions. Guests can earn more points by the frequency of their stays at Hilton Hotels. Hilton HHonors allows members to transfer points to other members. The Hilton HHonors program also gives you the option to donate your points to charity organizations.
Hilton Hotels, founded by Conrad Hilton in 1919, is one of the only hotel companies that houses a list of world renounced hotels, incorporating both luxurious and economical hotels into its family. With over 3,000 hotels worldwide, the Hilton Hotel family really has a solid presence in the world of hospitality.