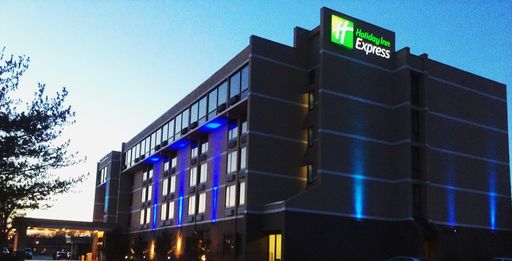 Holiday Inn Hotels & Resorts Photos:
Holiday Inn Aberdeen-Chesapeake House

Aberdeen, se
Holiday Inn Hotels & Resorts Photos:
Holiday Inn Aberdeen Exhibition Centre

Aberdeen, United Kingdom
Holiday Inn Hotels & Resorts Photos:
Holiday Inn Acapulco La Isla

Acapulco, Mexico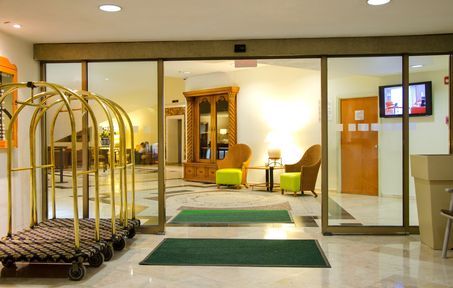 Holiday Inn Hotels & Resorts Photos:
Holiday Inn Resort Acapulco

Acapulco, Mexico
Holiday Inn Hotels & Resorts Photos:
Holiday Inn Airport

Accra, Ghana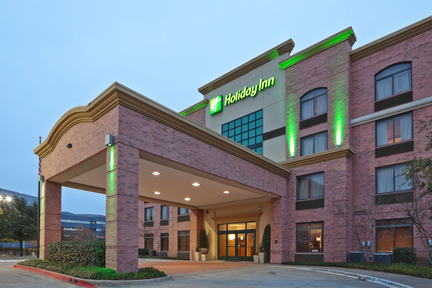 Holiday Inn Hotels & Resorts Photos:
Holiday Inn Addison

Addison, sw
Holiday Inn Hotels & Resorts Photos:
Holiday Inn Akron-West/Fairlawn

Akron, mw
Holiday Inn Hotels & Resorts Photos:
Holiday Inn Al Khobar-Corniche

Al Khobar, Saudi Arabia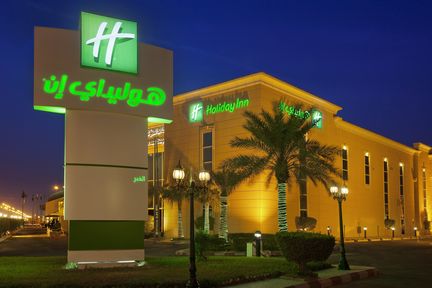 Holiday Inn Hotels & Resorts Photos:
Holiday Inn Al Khobar

Al Khobar, Saudi Arabia
Holiday Inn Select Hotels offer "reality refreshed." Holiday Inn Select Hotels offer the same comfort, convenience, quality service, and reliability you've come to expect of regular Holiday Inn hotels, but with added features and luxuries. Just when you think your stay at a Holiday Inn couldn't get any better, Holiday Inn Select Hotels takes your stay to a whole new level of style.
Holiday Inn Select Hotels are owned by InterContinental Hotels Group (IHG) and are a part of Holiday Inn Hotels and Resorts, which is perhaps the best known hotel chain in the entire world, and definitely one of most popular chains across the globe. Holiday Inn Select Hotels are conveniently located throughout the US and Canada and can be found in Mexico and Nicaragua. There are 61 hotels in the US, seven in Canada, and one in Mexico and one in Nicaragua. From the Holiday Inn Select Memphis Downtown to the Holiday Inn Select Diamond Bar in California, you can expect only top notch service and satisfaction when you book a room in one of IHG's hotels.
IHG also owns InterContinental Hotels and Resorts, Crowne Plaza Hotels and Resorts, Hotel Indigo, Holiday Inn Express, Staybridge Suites, and Candlewood Suites. Holiday Inn Select Hotels are being consolidated under the Holiday Inn brand relaunch project and will only improve on features they offer. The Holiday Inn Hotels and Resorts chain is rapidly growing. As of 2009, the chain boasts 245,080 rooms globally, 1,338 hotels globally and have 368 hotels in the pipeline. Holiday Inn has relaunched over 700 hotels, which is more than the number of Hilton or Marriott branded hotels in the entire world. On any given night around the world, the chain hosts 100 million guests. On any given second there are three people worldwide checking into a Holiday Inn. This is one massively successful chain and for good reason.
Holiday Inn Select Hotels are about style. They offer you products that speak to your personal style. Ditch the generic hotel bar soap because you won't be needing it here. Holiday Inn Select Hotels provide you with Garden Botanika amenities, fogless shaving mirrors, the finest Wolfgang Puck coffee, and free high speed Internet access in every room. Some locations have free wireless Internet. Enjoy a relaxing shower using Moen Revolution showerheads that feature FreedomDial, which allows you to customize your shower experience with the turn of a dial. You'll find additional amenities available at your chosen locations. Holiday Inn Select Chicago Naperville is located just 25 miles from downtown Chicago and offers the best in family friendly entertainment. If you love to exercise, you'll be at home in the fitness center. Want to take a dip? Try out the indoor pool. The hotel offers dry cleaning services, a business center, and features a Terrace Cafe. Holiday Inn Select Memphis Downtown, located near historic Beale Street, features an outdoor pool, satellite TV, a bar/lounge and an exercise room. You even get to choose what style pillow you want from the four styles available. Located in Chantilly, Virginia, near Dulles Iternational Airport, Holiday Inn Select Chantilly receives rave reviews from travelers for its attentive and caring staff, upscale decor and extra soft linens. Of course, this kind of treatment is standard in Holiday Inn Select Hotels across the world. Holiday Inn Select San Antonio International Airport is home to a Java Express that freshly brews Starbucks coffee, an outdoor pool and whirlpool, and another extensive fitness center.
You can book a room online, in person or on the phone. You can book rooms online directly though the hotel's website with their Lowest Internet Rate Guarantee. If you find lower rates on another website, the corporate site will beat it. Online reservations are also guaranteed and there are no booking fees involved.
Chances are, once you stay at a Holiday Inn Select hotel, you'll keep coming back to this chain of hotels. Your loyalty will pay off literally. IHG offers their award winning Priority Club Rewards, the largest reward scheme in the entire hotel industry. You can choose from three membership levels: Club, Gold Elite and Platinum Elite. Points are collected anytime you stay in an IHG hotel or use a number of Priority Club Rewards affiliated services. You can redeem your points at any time and they'll never expire. Club level is for people who stay up to 14 nights a year in IHG hotels, Gold Elite is for people who book IHG's rooms for 15 to 49 nights a year, and Platinum Elite is ideal for frequent travelers who stay more than 50 nights a year in Holiday Inn hotel rooms.