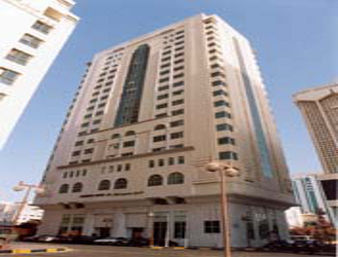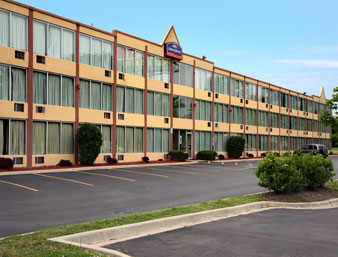 Howard Johnson Hotel Photos:
Howard Johnson Addison Hotel

Addison, United States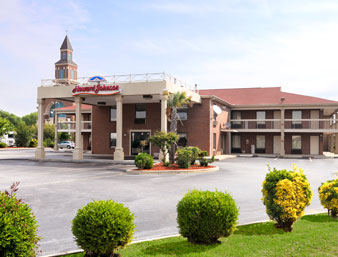 Howard Johnson Hotel Photos:
Howard Johnson Express Inn & Suites Hotel

Aiken, se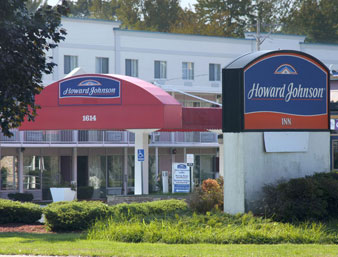 Howard Johnson Hotel Photos:
Howard Johnson Hotel Hotel

Albany, ne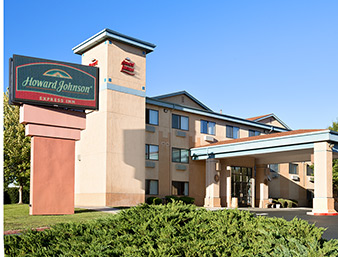 Howard Johnson Hotel Photos:
Howard Johnson Express Inn Hotel

Albuquerque, sw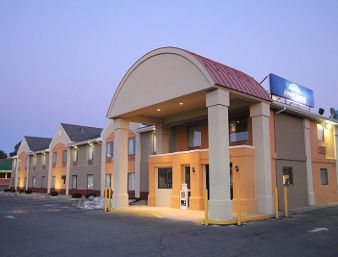 Howard Johnson Hotel Photos:
Howard Johnson Inn & Suites Hotel

Allentown, ne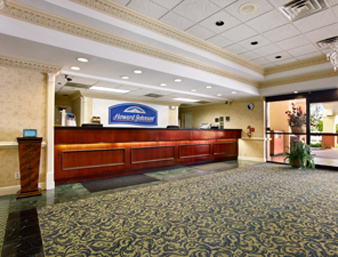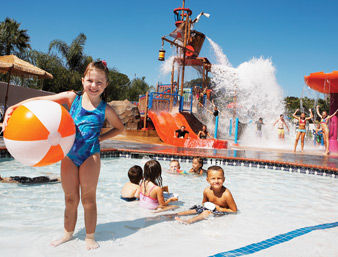 Howard Johnson Hotel Photos:
Howard Johnson Hotel - Anaheim Resort Hotel

Anaheim, w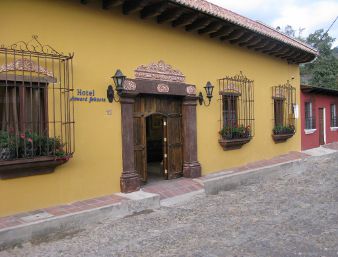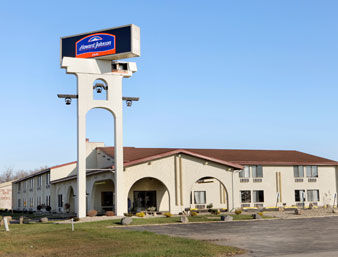 Howard Johnson Hotel Photos:
Howard Johnson Appleton Hotel

Appleton, mw
Howard Johnson Hotels are one of the most easily recognizable motor lodges across the United States. With a standard design for well over 60 years, the bright orange roof and cupola with a weathervane is a tell tale sign travelers are at a Howard Johnson's. Affectionately called HoJo's for short, Howard Johnson Hotels actually started off as a restaurant chain, owing its popularity to the sweet treat ice cream.

Howard Deering Johnson was a young business man who began selling his special recipe ice cream along Massachusetts's shores in 1925. Adding new flavors to his selection, Johnson finally reached "28 flavors" of ice cream, and gained notoriety among the East Coast beaches and roadsides. Seeing a lack in quality roadside dining, Johnson knew that what American people wanted; home style comfort in a dining atmosphere. Starting in the 1930s, Howard Johnson began building his empire by roadways throughout New England. Basing his style on a colonial home, the design was comforting and stylish. The orange roof, cupola and weathervane were the final touches that caught the attention from traveling motorists. Offering Howard Johnson's famous ice cream, in addition to home-style dishes such as turkey dinner, seafood specialties, and kid friendly food, Howard Johnson roadside restaurants became a huge success. Eventually, HoJo's business slowed due to World War II, but after the war was over, American's economy soared, and so did business at Howard Johnson's. With this influx of business, hotel and motel developers cashed in on the fact that American's were traveling more frequently. Motel owners quickly built up their businesses on the major travel ways of the American motorists. Howard Johnson, already successful in the "Landmark for Hungry Americans", decided to venture into the world of lodging as well. The first Howard Johnson's Motor Lodge opened in Savannah, Georgia in 1954. Shortly after in 1956, construction of the Interstate Highway system was in place. This gave Howard Johnson much opportunity to build and expand his motor lodge business. Building along the exits of the new United States highway system, Howard Johnson Hotels soon became a dominate company in the world of Restaurants and Motor Lodges. In the 1960's, Howard Deering Johnson eventually passed the company business on to his son, Howard B. Johnson. Towards the 1970's, with a rise in fast food competition with chains like McDonald's and Burger King, Howard Johnson Hotels and Restaurants started to see a decline in business. Eventually, in 1980, Howard B. Johnson sold the Howard Johnson's company to the Imperial Group. It was at this point that Howard Johnson's Motor Lodge became simple "Howard Johnson Hotels." In 1985 the Howard Johnson company was sold to the Marriott Corporation
.

The Marriot Corporation was interested in the Howard Johnson Company not for the restaurant aspect, but for the lodging it had provided over the years. With prime locations off all major highway systems, Howard Johnson Hotels was at the top of its class. Over the years, Howard Johnson Hotels became part of Wyndham Worldwide. Under this company, Howard Johnson Hotels has different tiers of hotels, based on price, quality of amenities and services offered to hotel guests. These tiers include regular Howard Johnson Hotels, Howard Johnson Express Inns, and Howard Johnson Plaza Hotels. Under the Wyndham Worldwide corporation, Howard Johnson shares a tie with other respected hotel chains. These include
Ramada,
Days Inn,
Super 8 Hotels,
Hawthorn Suites, Travelodge and Knights Inn.
Howard Johnson Hotels offers a free "Rise and Dine" continental breakfast to all of its guests. Taste the delicious food that started the Howard Johnson corporation with variety of baked goods and cold items. All Howard Johnson Hotels guests receive a free copy of USA Today to start their morning off right. All hotel rooms come equipped with coffee makers, hair dryers and clock radios for convenience. Travelers become frequent guests at Howard Johnson Hotels, thanks to their excellent prices and fabulous discounts. Howard Johnson hotels honor AAA, CAA, AARP, Senior Citizens, groups, and government discounts, on top of their already competitive rates.
Howard Johnson Hotels is perfect for your family vacation, or for a stop overnight to your destination. The best part about Howard Johnson Hotels is that the hotel is for the entire family; including pets! A fantastic feature not offered at most hotels is Howard Johnson Hotels "Wags to Whiskers" program. Available at over 170 Howard Johnson Hotels across the United States, this pet friendly feature allows you to bring your furry friends along with you on your trip! If you're worried about not get work done while on the road, Howard Johnson Hotels offers special guest rooms called Home Office Rooms. In these rooms, you will find all of the comforts of a home office, including a large work space, ergonomic chair, complimentary high speed internet access, fridge, microwave and all of the other wonderful amenities offered at Howard Johnson Hotels.
Frequent guests at Howard Johnson Hotels know about the Wyndham Rewards program. Offered for all Wyndham hotels, this rewards program rewards returning guests to Howard Johnson Hotels. Once you enroll into this free program, you earn points towards a number of prizes or free airline miles. The more you stay at Howard Johnson Hotels and other Wyndham hotels, the more points and prizes you can earn, including free night stays. There are over 6,000 hotel locations to choose from worldwide.