Hyatt Hotel Photos:
Hyatt Ahmedabad Hotel

Ahmedabad, India
Hyatt Hotel Photos:
Hyatt Regency Albuquerque Hotel

Albuquerque, sw
Hyatt Hotel Photos:
Grand Hyatt Amman Hotel

Amman, Jordan
Hyatt Hotel Photos:
Hyatt Amritsar Hotel

Amritsar, India
Hyatt Hotel Photos:
Hyatt Regency Crystal City Hotel

Arlington, se
Hyatt Hotel Photos:
Hyatt Arlington Hotel

Arlington, se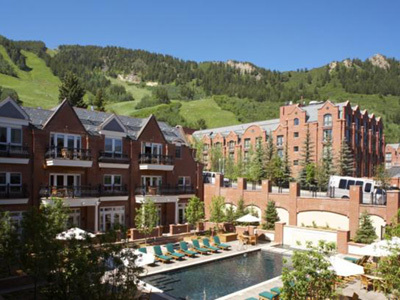 Hyatt Hotel Photos:
Hyatt Grand Aspen, A Residence Club Hotel

Aspen, w
Hyatt Hotel Photos:
Hyatt Atlanta Midtown Hotel

Atlanta, se
Hyatt Hotel Photos:
Grand Hyatt Atlanta in Buckhead Hotel

Atlanta, se
Hyatt Hotel Photos:
Hyatt Regency Atlanta Hotel

Atlanta, se
They Hyatt Corporation has more than fifty years of experience in hospitality. The first Hyatt property was located in Los Angeles and opened in 1957. A little more than ten years later the company had expanded to thirteen hotels located throughout the United States. In 1969 the first international Hyatt was opened in Hong Kong. By 1980 the company had expanded to include several new brands that focused on luxury accommodations. The Hyatt Hotels Worldwide brands are now known for their amenities, phenomenal guest service, and impeccable style.
Hyatt Hotels Worldwide hotels are well known, and loved, by people around the world. They can be found in more than 45 countries. In each of these locations the company is focused on providing exemplary service to visitors in a culturally relevant and environment friendly atmosphere. Global Hyatt Corporation has more than 350 hotels within their combined network of six resort and hotel brands including Hyatt, Hyatt Summerfield Suites, and Hyatt Place .
Hyatt Hotels Worldwide hotels are found on each of the six hospitable continents, making Hyatt Hotels Worldwide a great choice for those who want to explore the wonders of the world. Some of the most famous and historically rich cities of the world have are home to a Hyatt hotel. The Australian capital of Canberra is home to one of the luxurious Park Hyatt hotels. One of the most famous cities in all of Asia, Beijing , is home to the Park Hyatt Beijing. The historic city of Cairo, in Africa, is home to one of the Grand Hyatt hotels. All of the major cities of Europe are home to a Hyatt hotel including London, Istanbul, Milan, Paris, Zurich, and Berlin. There are more than three hundred hotels in North America including three in the capital of Washington D.C. and fourteen more located nearby. Central and South America have several Hyatt Hotels Worldwide hotels including those in Buenos Aires and Mexico City.
The types of Hyatt Hotels Worldwide hotels are as varied as the locations in which they can be found. There are hotels with value prices for the frugal vacationer. Packages can be created that include spa sessions or golf outings. Special vacation themes can be created such as a romantic getaway, a shopping weekend, or a cultural exploration.
Hyatt Hotels Worldwide hotels are an excellent choice for vacationers of all demographics. The company has programs in place to reduce the cost of visits for seniors, specials for families with children, and romantic getaways for couples. Hyatt Hotels Worldwide hotels allow those traveling on business to mix work with pleasure by offering business friendly amenities in addition to the stellar offerings for those who are simply there to relax and unwind.
Hyatt hotels offer a variety of amenities depending upon the specific brand one chooses. Some of the more common amenities include hotel shops, fitness centers, lounges, a pool, and conveniently located restaurants. The Hyatt hotels are specifically famous for their sinfully comfortable signature Hyatt Grand Bed. The mattress is 13.5" with a pillow top and the foundation provides an additional 9" of support. Other amenities offered by the Hyatt hotels are so popular that they are now available for purchase so guests can enjoy the luxury at home. Among the most popular items are the aromatic candles, robes, linens, toiletries, and even some of the luxurious furniture items available at some locations.
Internet access is available at most of the Hilton hotels. Various forms include in room or area specific high speed wireless connections, and high speed wired connections in rooms. Internet has become ever more important in today's technology dependent world. Having access to friends and family via e-mail and social networking sites is a great way to stay in touch while on vacation. Internet access is not just for personal communication, however, it is also an essential tool for the traveling businessperson who needs to stay in touch with the office or have access to information necessary for the completion of his or her assignment.
Hyatt hotels have a number of loyalty programs guests may take advantage of. The most prominent is the Hyatt Gold Passport, which is perfect for frequent guests. Members earn Hyatt points with each visit and can redeem these points for free nights at one of the Hyatt hotels or for frequent flyer miles with select Travel Partners. Additionally, there are several promotions available at any given time specifically for Passport members. Because of the numerous locations where Hyatt hotels can be found, the Hyatt Gold Passport program is ideal for people who love to explore, who want to get away in their own backyard, and even for people who need to travel for business.