Ramada Hotel Photos:
Ramada Limited Hotel

100 Mile House, Canada
Ramada Hotel Photos:
Ramada Hotel Limes-Thermen Aalen Hotel

Aalen, Germany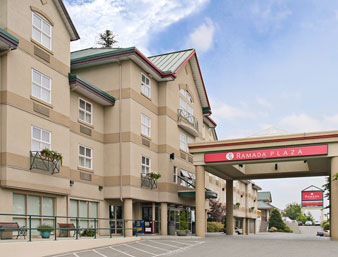 Ramada Hotel Photos:
Ramada Plaza & Conference Centre Hotel

Abbotsford, Canada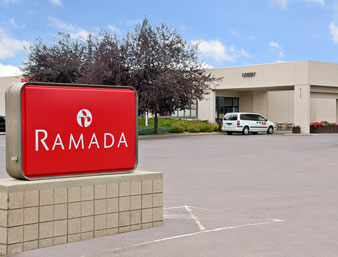 Ramada Hotel Photos:
Ramada Inn & Convention Center Hotel

Aberdeen, mw
Ramada Hotel Photos:
Ramada Resort Accra Coco Beach Hotel

Accra, Ghana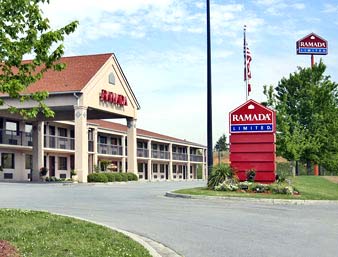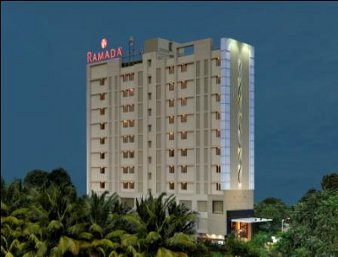 Ramada Hotel Photos:
Ramada Ahmedabad Hotel

Ahmedabad, India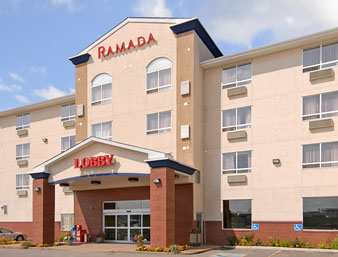 Ramada Hotel Photos:
Ramada Inn Airdrie Hotel

Airdrie, Canada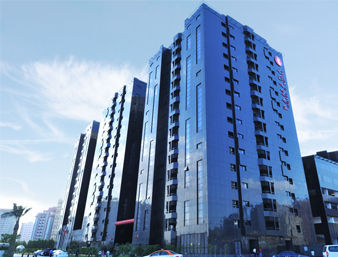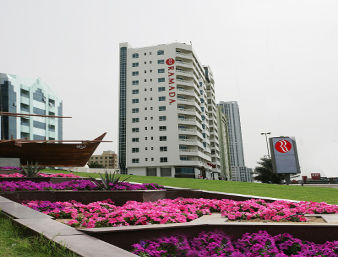 Ramada Hotels is a worldwide hotel chain owned by the Wyndham Worldwide Corporation. Formed in 1954, Ramada Hotels was actually created by a restaurateur. Marion W. Isbell, and a slew of investors, opened their first lodging facility in Flagstaff, Arizona. Located right off US Route 66, this prime location gave travelers the perfect opportunity to take a much needed rest from a long day of driving. Isbell, noticing that the United States highway system was beginning to expand all over the country, decided that investing in road side lodging and motor hotels would not only be profitable, but beneficial to travelers. Devoted to bringing quality lodging to travelers all over the United States, the Ramada Hotels chain was soon ready to become a prestigious name in the world of hospitality. Today, with over 900 different Ramada Hotel locations worldwide, Ramada Hotels has become a well trusted and respected name in the world of hotels.
A unique featured offered by Ramada Hotels is the Ramada Tiers system. In the United States and Canada, Ramada Hotels offer four different tier levels to their guests. The Ramada Limited offers high quality accommodations at a value price guests cannot pass up. The Ramada Inn offers standard accommodations for the general traveler. If you are on the go and need a hotel to spend the night while in the midst of your journey, the Ramada Inn is the perfect choice. Most Ramadan Inn locations offer on site restaurants as well. The Ramada Plaza adds a touch of luxury to the roadside hotel. Ramada Plaza hotels offer excellent amenities as well as stylish and modern decor. The standard Ramada Hotel is a lodging facility that is native to Canada only. Conveniently located near airports and major travel destinations, the Ramada Hotel offers ideal accommodations for every type of traveler. Offering full service accommodations for a moderate price, the Ramada Hotel is great for a business trip, weekend getaway or overnight stay. Outside of the United States and Canada, there are even more Ramada Tiers to choose from.
Travelers can take their pick of the Ramada Resort, Ramada Hotel and Resort, and Ramada Hotel and Suites. One service that is standard amongst all Ramada Hotels is the breakfast at the Ramada. The Ramada breakfast is always a hit and is just one of the many features that attract guests to Ramada Hotels. Offering a huge selection of breakfast products including baked goods, hot and cold cereals, hot items such as eggs and home fries, yogurt, and a wide selection of juices, milk, coffee and tea, Ramada Hotels will make sure you start your day off on the right foot. After all, breakfast is the most important meal of the day. Want to know the best part of Ramada Hotels' breakfast? It's completely free. Let Ramada Hotels give you a good night's rest, as well as a complimentary breakfast!Ramada Hotels is part of the Wyndham Worldwide Corporation. Being part of this corporation puts Ramada Hotels among the ranks of other prestigious hotels including the Days Inn Hotels, Hawthorn Suites, Baymont Inn & Suites, Microtel Inn and Suites, Wingate, Super 8 Hotels, Howard Johnson Hotels, Travelodge and Knights Inn.
With a list of name brand hotels such as these, Wyndham Worldwide has been a leader in the world of accommodations. One of the many reasons travelers become returning guests to Wyndham Worldwide hotels, is because of the benefits guests receive. Wyndham Rewards is a benefits travel program that is offered at over 6,000 Wyndham Worldwide hotels. The more you visit Ramada Hotels, and other Wyndham Worldwide properties, the more points you earn. The more points you earn, the more rewards you get. It's as simple as that! Rewards and perks of being a Wyndham Rewards member include free stays at many worldwide destinations, special hotel promotion events, airline miles, rail points and plenty of other prizes. What are you waiting for? Enjoy a fabulous stay at one of the many Ramada Hotels and earn fabulous rewards. Whether you are at the Boston Ramada or the Seattle Ramada, you are guaranteed an enjoyable stay!