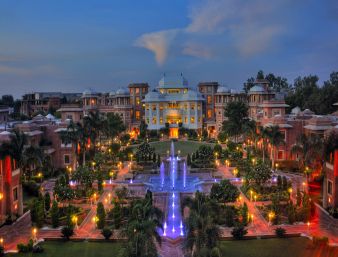 Wyndham Hotel Photos:
Wyndham Grand Agra Hotel

Agra, India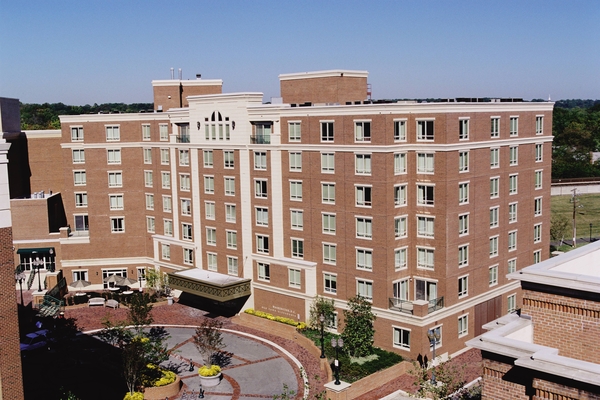 Wyndham Hotel Photos:
Wyndham Old Town Alexandria Hotel

Alexandria, se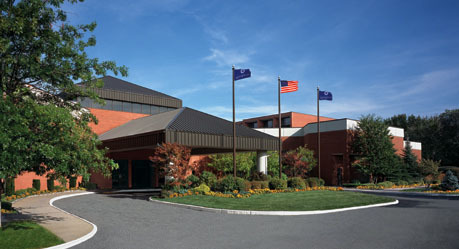 Wyndham Hotel Photos:
Wyndham Andover Hotel

Andover, ne
Wyndham Hotel Photos:
Wyndham Atlanta Galleria Hotel

Atlanta, se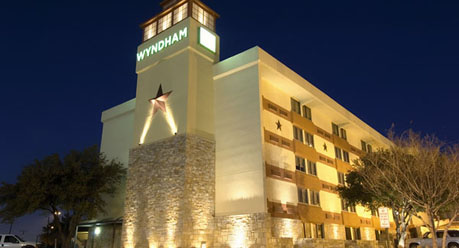 Wyndham Hotel Photos:
Wyndham Garden Hotel and Conference Cnt Hotel

Austin, sw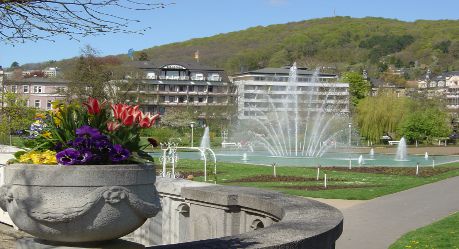 Wyndham Hotel Photos:
Wyndham Garden Bad Kissingen Hotel

Bad Kissingen, Germany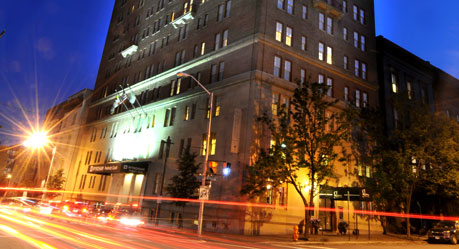 Wyndham Hotel Photos:
Wyndham Baltimore Peabody Court Hotel

Baltimore, ne
Wyndham Hotel Photos:
Wyndham Garden Baton Rouge Hotel

Baton Rouge, se
Wyndham Hotel Photos:
Wyndham Garden Hotel Hotel

Boca Raton, se
Wyndham Hotels and Resorts have something to offer to everyone. With locations in key vacation and business spots, these full service hotels will not disappoint. The casual and smartly designed rooms and amenities will have all guests feeling right at home. Guests also have a wide variety of excursions to choose from that are only steps from the room. Whether it be golf, water, snow sports, casinos, spas or shopping everyone can have fun at a Wyndham Hotel location.
Wyndham Hotels and Resorts is also a perfect choice for any leisure traveler that wants a simple weekend away for relaxation or rejuvenation. This hotel chain is also a perfect match for families with pet friendly opportunities and special money saving packages. Its family deals include theme parks, movies, dining in New York City, museums, zoos and more. Wyndham also has a rewards program that offers free high speed Internet, snacks and points that allow travelers to earn free nights, gift cards, air fare and car rentals.
Wyndham Hotels and Resorts offer packages sure to fit any budget and any interest. From the honeymoon destination deals that are based around the guests favorite activities to the spa packages where newlyweds can relax and enjoy each other. There are beach packages that include all water sports, and ski packages in beautiful mountain towns. One of the most popular packages is the Casino deal. With on site casino locations guests can enjoy all the excitement of poker, roulette, blackjack and more located only a few steps from the room.
Wyndham Hotels and Resorts are also a fantastic place for family or business events. Planning a successful event is not always easy, but the Wyndham Small Meetings program can help every step of the way. Any Wyndham location is the perfect place for a family reunion, bar mitzvahs, anniversary or any other large party. Wyndham's helpful staff will coordinate every detail from choosing the best venue, music, activities, decorations and anything else all under a set budget.
Wyndham Hotels and Resorts is a subsidiary of Wyndham Worldwide and was founded in 1981 in Dallas Texas by Trammell Crow. Today it is one of the words largest chains with hotels in over 100 countries all over the world. With over a half million rooms, condos, villas, campgrounds, rental properties and more Wyndham has become a giant in the hospitality world. Wyndham also owns many other chains including The Ramada World Wide,Travelodge, Howard Johnson and the Days Inn. These budget friendly hotels offer the finest amenities and service at an affordable price. The Wyndham Orlando Resort offers contemporary villa style buildings on 48 acres under the beautiful Florida sun. Guests can relax in comfort with fully air conditioned rooms, maid service, beautiful balconies, broadband access and take advantage of the health club, pool, child care and children's programs. This is an ideal location for families planning a Disney vacation.
Another popular destination in the Wyndham Hotels and Resorts chain is the Wyndham Lisle located in Lisle Illinois. Leisure and business travelers will enjoy this modern hotel that sits on 17 acres of beautiful landscape. Only 20 minutes from O'Hare International airport, guests will enjoy in room relaxation with some rooms featuring whirlpools, free in room wireless access for all, full room service, laundry and dry cleaning services a concierge, complementary transportation and some great dining options including The Lounge and Chop's Steakhouse.
The Wyndham Orange County Costa Mesa in California is located right in the middle of fantastic night life and shopping. The Performing Arts Center and South Coast Plaza mall are located just minutes away. Its amenities include free newspaper to catch up on local daily events, free Internet access, laundry services, complementary coffee a health club and more.
The Wyndham Phoenix is another popular hotel located in the heart of the entertainment and business district of Arizona. Its amenities include only non-smoking rooms, some balconies, room service, a huge convention hall, valet parking, a hair stylist, ATM, a gift shop and more. It is a great location for a family reunion, business meeting or wedding.
All Wyndham hotels and resorts locations offer the best value for the budget. Leisure travelers will enjoy the ease of service and thoughtful amenities to make the most out of any vacation. These hotels and staff take the guess work out of planning and really strive to make every day away from home the most comfortable, joyful and memorable experience. With locations around the beaches of the Dominican Republic to the mountain ranges of Canada there is truly a Wyndham hotel designed for everyone.