Wynn Hotel Photos:
Tower Suites at Wynn Las Vegas Hotel

Las Vegas, west
Wynn Hotel Photos:
Wynn Las Vegas Hotel

Las Vegas, west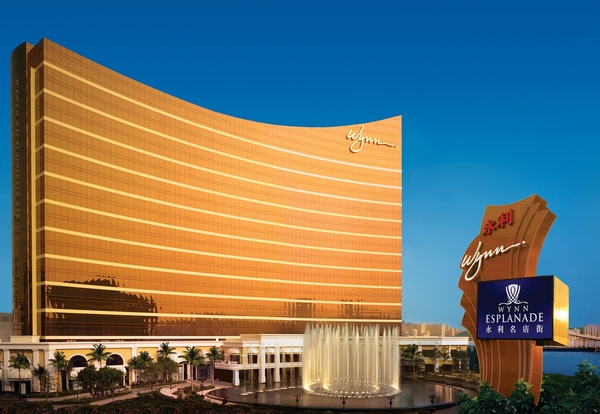 Wynn Hotel Photos:
Wynn Macau Hotel

Macau, Macau
Wynn Resorts are luxury hotels and casino resorts that cater to casual travelers as well as family and business travelers. Features of the resorts are luxurious and there are plenty of amenities to make your stay comfortable. Wynn Resorts are unique due to the fact that they all boast sprawling casinos and a great nightlife. Wynn resorts target customers such as business people looking for meeting space, and the casual traveler looking to relax and have a good time. Steve Wynn is the developer of the Wynn Resorts and has been credited with bringing about a resurgence and expansion of the Las Vegas strip in the 1990's. Steve Wynn is also credited with building some of the most well recognized resorts and casinos in the world. Along with Wynn Resorts Steve's company built or refurbished the Golden Nugget, The Mirage, Treasure Island, and the Bellagio.
Wynn Resorts own and operate three facilities, the most well known being Wynn Las Vegas. The Wynn Las Vegas is located on the Vegas strip, and features more than 2,000 luxurious rooms and suites. It is the only casino resort in the world to have a five star and five diamond rating. The Wynn Resorts in Las Vegas have more than twenty fine dining restaurants, many of which have renowned five star chefs. The resort offers guests amazing amenities including a spa, countless shops and boutiques, a golf and country club which happens to be the only golf course on the Vegas strip, tower suites with a private driveway, entrance, pools, and luxurious villas. The Wynn Las Vegas was the first casino resort to have a car dealership that sells Ferraris and Maseratis on the premises. The resort has a beautiful art collection featuring pieces from Picasso, Monet, Matisse, Warhol, and many other famous artists scattered throughout, and features the Lake of Dreams, a large curtain waterfall that faces the strip. The Lake of Dreams is the Wynn's most well known attraction. Wynn Resorts in Las Vegas are also known for their Tony award winning shows including Monty Python's Spamalot, and Avenue Q, and has three nightclubs, the most well known being Tryst. Tryst is famous for having a 45 foot waterfall and lake located in the middle of the club. The Wynn Las Vegas is a must for any traveler looking for somewhere to unwind and enjoy great food, a fabulous nightlife, and luxurious amenities.
The Wynn Resorts in Las Vegas also feature a sister resort called Encore. The Encore is meant to have more of a relaxed feel and is a bit more family friendly than the Wynn Las Vegas but offers the same luxurious amenities and services as its sister site. Encore has a unique casino which is split into separate, private gaming areas for a more intimate atmosphere. The resort features a beautiful Asian themed décor, and has multiple restaurants, bars, and a nightclub.
The Wynn Macau is the third facility owned by Wynn Resorts, and is located in The People's Republic of China. Macau is considered a special administrative region, has a thriving tourist industry, and a beautiful landscape. The resort is styled after its sister sites in Las Vegas, and is the first Vegas style resort to be integrated into Asia. Wynn Macau's signature attraction is a beautiful performance lake, and the resort has restaurants, shopping, nightlife, and a sprawling casino. The hotel also has spacious meeting rooms to accommodate the business traveler. Wynn Resorts in Macau offers guest luxurious amenities such as spacious rooms, a heated pool, and 24 hour concierge service. Wynn Macau is known not only for its performance lake but a large atrium featuring a golden tree of prosperity.
The Wynn Resorts are famous for their extravagance and luxury and offer a plethora of amenities and services to cater to not only the casual traveler but the business traveler, and families as well. The resorts are known for having excellent 24 hour concierge service, and incredible spacious rooms and suites. All of the Wynn Resorts have multiple options for your stay ranging from a simple yet luxurious room to a private villa; the resorts try to cater to everyone from the average person to the wealthy celebrity. Wynn resorts have beautiful, unique attractions which are surrounded by beautiful backdrops, and are in the center of amazing cities so there are countless options for entertainment including shows, dinner, dancing, and more. Wynn Resorts pride themselves on customer service and making your stay at any of their locations the best it can possibly be